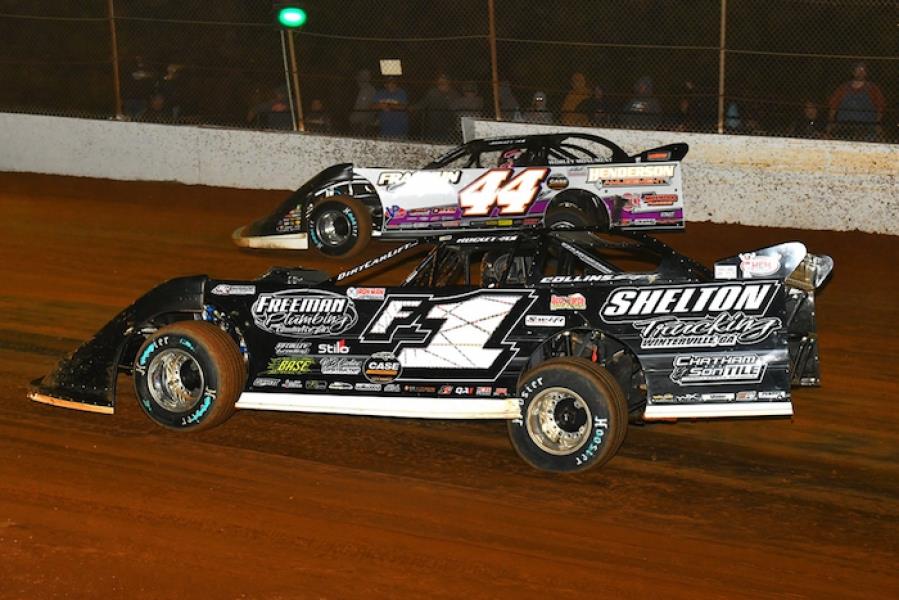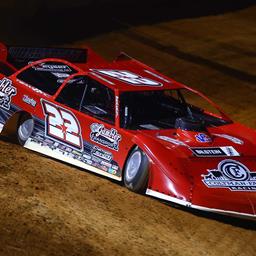 ---
Payton Freeman snags $5,700 victory at Tri-County Racetrack
Payton Freeman raced to his second win of the season on Thursday with a $5,700 triumph at Ray Cook's Tri County Race Track aboard his Freeman Plumbing No. F1 Coltman Farms Racing / Rocket Chassis Super Late Model. (Michael Moats photo)
"Thursday night's win at Tri County (Race Track) was a major shot in our arm, and gave us some much needed confidence. We put ourselves in position to win, and when Kenny (Collins) ran into his issues, we were able to capitalize. Friday night at Boyd's (Speedway) with the World of Outlaws we weren't bad, but we were a few adjustments away from where we needed to be. We were looking forward to Saturday's show, but mechanical gremlins plagued us pretty much all night, so we decided to call it a night early," Freeman said. "We're learning something new about this car every time that we hit the track, and that makes us excited to see what the rest of the season holds in store for us."
Payton Freeman entered his Shelton Trucking No. F1 Late Model into battle on Thursday afternoon at Tri-County Racetrack (Brasstown, N.C.) for the inaugural Russell Thomas Memorial.
Following the second-fastest qualifying effort, Freeman inherited the lead on lap 19 of the feature when the leader slowed and went onto capture his second win of the season and a $5,700 paycheck. He finished 0.921 seconds ahead of David Payne with Will Roland, Shawn Chastain, and Joe Denby completing the Top-5 finishers in the 57-lap affair.
On Friday, Freeman traveled to Boyd's Speedway (Ringgold, Ga.) to compete in a doubleheader weekend with the World of Outlaws Case Late Model Series. With a second-place finish in his heat race placing him eighth on the starting grid for the preliminary feature, Payton faded three spots in the 40-lap affair to finish 11th.
The following night, Payton was sidelined from his time trial session and heat race after his crew discovered engine issues. He went for his B-Main to test but retired early with continued mechanical issues.
Full results from the weekend are available at www.TriCountyRaceTrack.net and www.WoOLMS.com.
Back to News