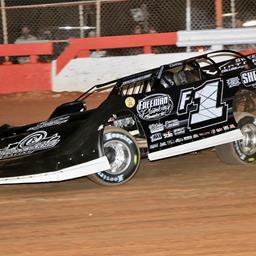 ---
Electrical issues continue to plague Payton Freeman
Payton Freeman made the trip to Tri-County Racetrack (Brasstown, N.C.) on Friday afternoon to compete with the Schaeffer's Oil Spring Nationals.
In a field of 26 Late Models, Payton went out for his qualifying lap and was still struggling with the car's electrical issues. Freeman was a scratch for the remainder of the night.
Hoping to have the problems resolved at Rome Speedway (Rome, Ga.) on Saturday, Freeman qualified ninth-quickest before pulling off once again with more issues with the new car in his heat race. Payton scratched from the $10,053 main event.
Full results from the event are available at www.SouthernNationalsSeries.com.
Back to News