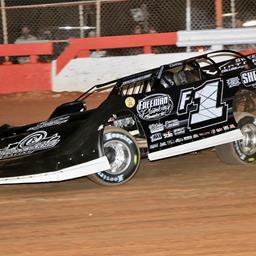 ---
Top-5 Finish for Freeman in Michael Head Jr. Memorial
Saturday night found Payton Freeman in action at Talladega Short Track in his No. F1 Capital Race Car. The evening's event was headlined by a $5,054-to-win feature in honor of the late Michael Head Jr.
Payton raced his way into the feature, and then went on to register a fourth-place finish behind Ashton Winger, Brandon Overton, and Dalton Cook.
Freeman continues to lead the latest Southern All Star point standings as well as the Cruise with the Champions Rookie of the Year battle.
Back to News